Take a Lick Out of Reading
! This visual will help students generate some questions about their reading. They will have all the question words in front of them so they don't leave anything out.
Use this with partner reading. Students can ask each other questions about what they were reading together.
These question words can help students write up some questions about the story they are reading. using all the question words.
Anyway you use them, you will be helping students take a Lick out of reading!
Thanks for stopping by! Until next time,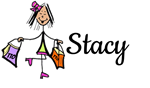 To be notified of my next freebie, follow me on Bloglovin.